The two car bombs that were set off in a district of Damascus have killed at least 34, according to the Reuters news agency.
The explosions struck the eastern neighbourhood of Jaramana, tearing through shops and bringing debris crashing down on cars.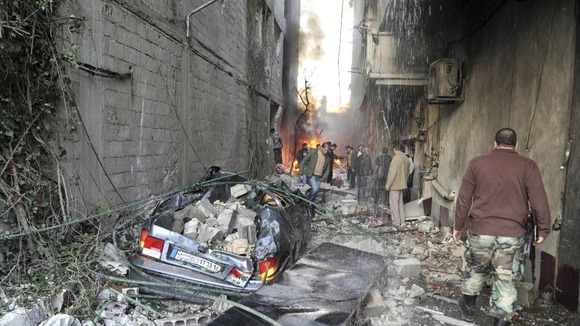 Suicide bombings have struck regime targets in Damascus and elsewhere since last December.