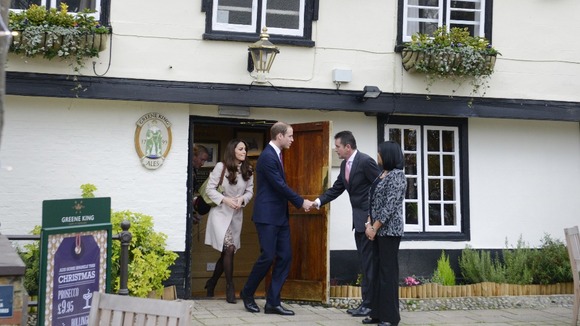 The landlord of the pub where the Duke and Duchess of Cambridge ate today said the royal couple "scoffed the lot" and the kitchen had to cook seconds.
Phil Evans told ITV News that William and Kate, who are visiting Cambridge, had a buffet which included a burger board, haddock goujons and nachos.
For more on the royal couple's visit to Cambridge, go to ITV Anglia.