The Environment Agency's three day flood risk forecast shows no new flooding should occur in North Wales, Cornwall, Bath and Bristol later today.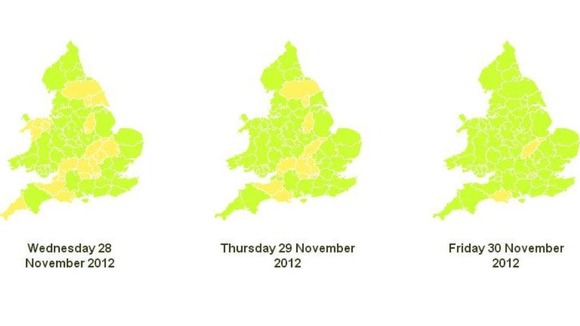 By Friday only Northamptonshire, Peterborough and Dorset should still have a low risk of new flooding.
For more information on flooding in your area visit the Environment Agency's website.