British colonial officials covered up Mau Mau killings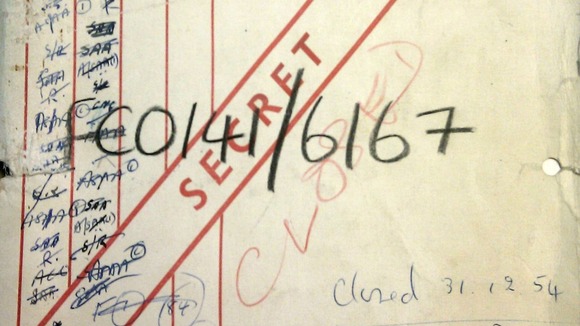 Attempts by British colonial authorities to cover-up the brutal killings of 11 prisoners during the Mau Mau uprising in Kenya have been exposed in previously secret Government documents.
No-one has ever been prosecuted for the deaths even though evidence showed the detainees at Hola detention camp were clubbed to death by prison warders in March 1959 after they refused to work.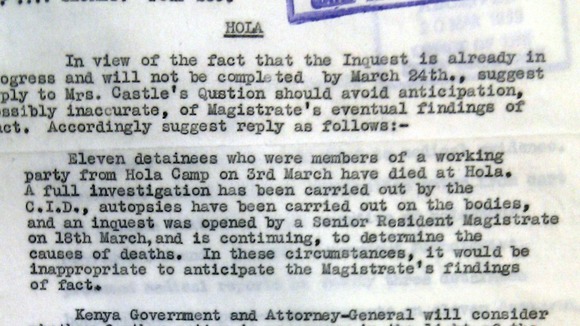 The Foreign Office files, released by the National Archives, showed British officials attempted to blame their deaths on "drinking too much water" rather than violence, and refused to identify individuals involved.
One of three elderly Kenyans, who last month won a High Court ruling to sue the British Government for damages over torture, claims he was beaten unconscious during the clubbings.
The Hola prison camp was one of many built by British colonial forces during the uprising to detain suspected rebels.