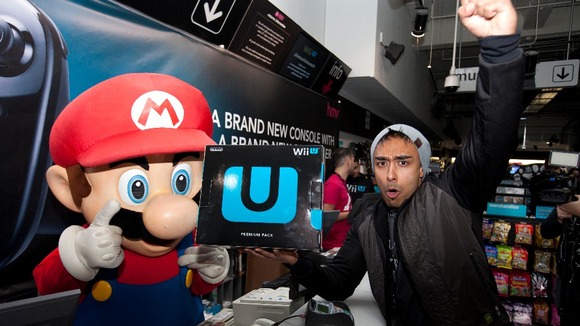 The first major UK home console launch in six years took place at midnight, with Nintendo's Wii U hitting the high streets.
Close to 300 fans queued outside HMV's Oxford Street store last night in London to land the new device.
The Wii U, which features a new tablet-type GamePad controller that allows users to keep playing away from a connected television, was released in the US earlier this month.