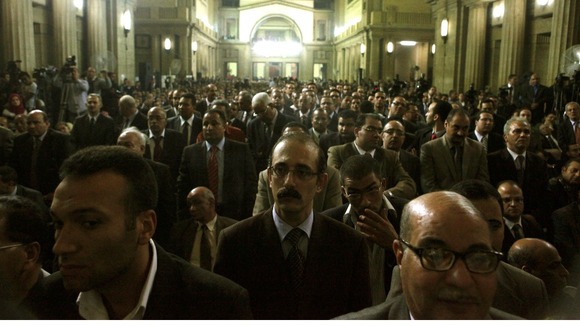 An influential body representing Egyptian judges is set to urge its members not to supervise the December 15 referendum on a draft constitution, the Reuters news agency reported, citing an unnamed source in the organisation.
The Judges' Club decision was made during a board meeting in Cairo today, the source said.
However, the body's decisions are not binding on its members.