Cameron doodle auctioned for Eden
A signed doodle by David Cameron will be auctioned in aid of charity.
Mr Cameron's sketch of a sheep with the words 'THINKING OF EWE' written underneath will be sold to raise funds for schemes run by the Cornwall-based Eden Project.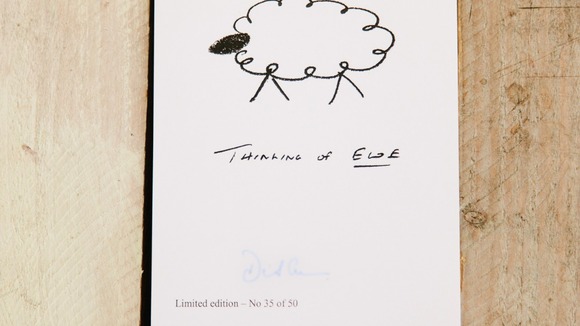 Other quirky collectables up for auction include lyrics from the musical Evita signed by Sir Tim Rice, a piece by eminent artist Kurt Jackson, a visionary sketch of the future by Joanna Lumley, James Wong's childhood gardening book and artwork by singer-songwriter Seth Lakeman.