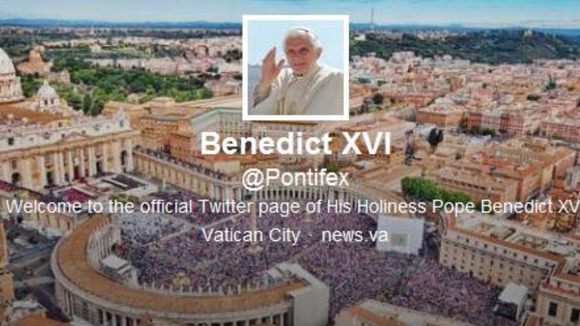 Pope Benedict XVI has officially joined twitter, the Vatican announced. The Pope will tweet using the handle @Pontifex and will personally approve every tweet sent from the account.
The Pope, who as the leader of the Catholic Church, already has 1.2 billion followers around the world, has so far garnered more than 8,000 since joining.
He has not tweeted yet, and only follows other twitter handles of himself in other languages.