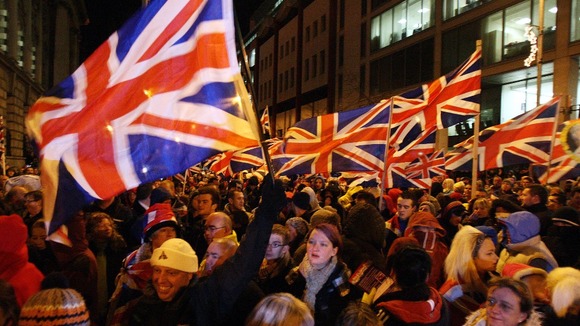 The first minister of Northern Ireland has said there is "no excuse" for attacks on police officers by loyalists.
Speaking after a controversial vote on the union flag, Peter Robinson said: "There is no excuse or justification for attacks on police officers, council staff, and property.
"Such behaviour is not representative of those who campaigned to maintain the Union flag flying over Belfast City Hall."
"Those who talk most about building community relations have by their actions in the council substantially damaged relations across the city."