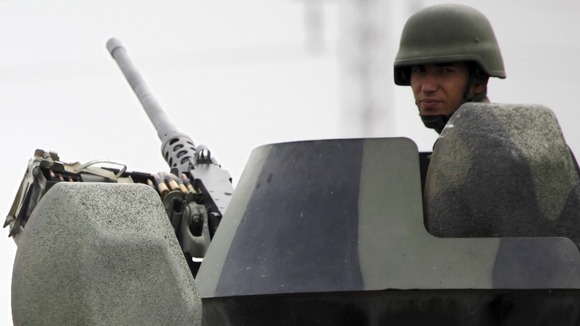 NATO is expected to approve a deployment of Patriot missiles to Turkey to bolster its air defences against Syria.
The request from Turkey to the 28-nation alliance was made after weeks of talks with allies about how to beef up security on its 560-mile border with Syria, which is mired in civil war.
NATO foreign ministers meeting in Brussels today for a twice-yearly meeting are expected to support the delivery of the Patriots, which can be used to intercept missiles and planes.