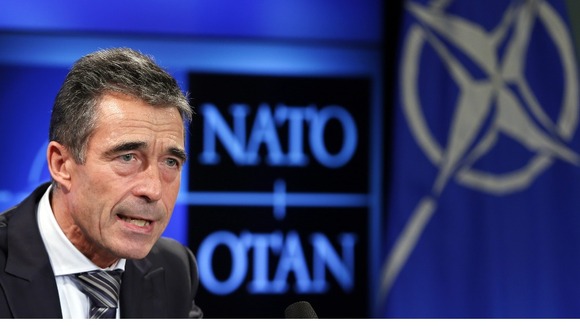 NATO Secretary General Anders Fogh Rasmussen said NATO was prepared to stand "in full solidarity with Turkey." Speaking at a meeting of Foreign Ministers in Brussels he said:
" As you know the situation on NATO's south-eastern border is of great concern. Turkey has asked for Alliance support. And we stand in full solidarity with Turkey."
"I would expect NATO Allies to make a decision later today. I am confident we will demonstrate our determination to deter against any threats and defend our Ally. Because this is what our Alliance is all about."