At least five police officers were wounded during a riot at Belfast city hall in Northern Ireland on last night after Irish nationalist councillors voted to remove the British flag from the building on all but 17 days of the year.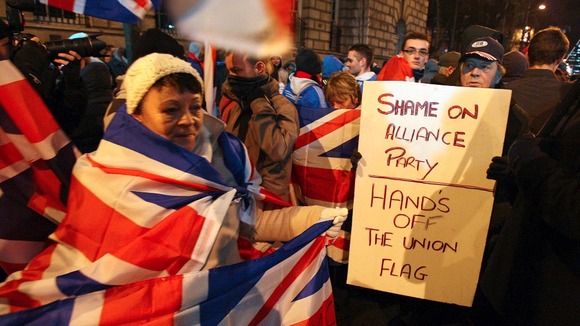 Hundreds of protesters, many carrying British flags, clashed with police after nationalist councillors from Sinn Fein and the SDLP voted to take down the flag which has flown above the city hall every day since the building was opened in 1906.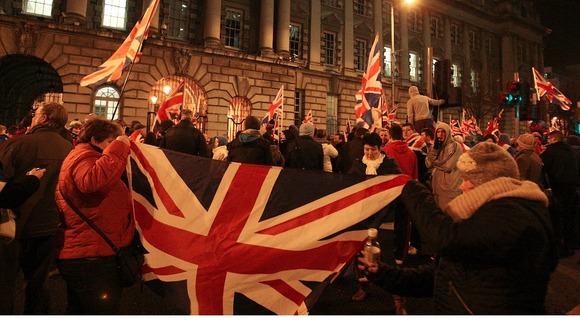 Nationalist and Unionist parties share power in the provincial assembly under a 1998 peace deal that largely ended 30 years of sectarian violence in which more than 3,600 people died.