Millionaire software company founder John McAfee who is wanted for questioning by police in Belize who are trying to solve the murder of his neighbour, has crossed into Guatemala.
McAfee, 67, who made his fortune by building an anti-virus company that bears his name, has been called "a person of interest" in the investigation.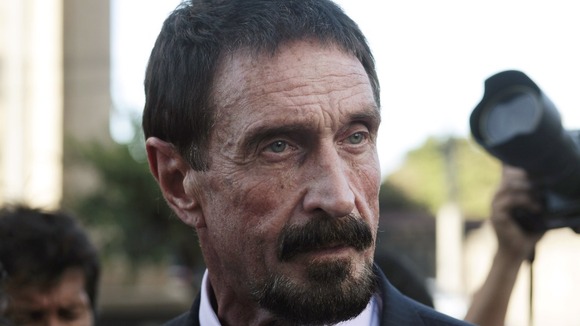 He has protested his innocence and has said he plans to ask for asylum, as he fears prosecution in Belize.