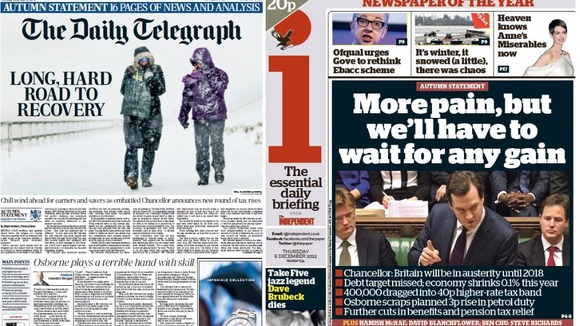 The Telegraph says Britain is on the "long, hard road to recovery" and that middle-class workers and wealthy savers would hit be the hardest by the Chancellor's plans.
The I reports there will be "more pain" as the Government plans a further £10 billion in spending cuts and admits there is no end to the austerity in sight for another six years.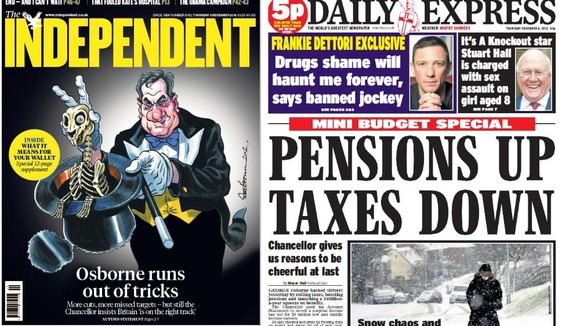 The Independent claims the Chancellor has "run out of tricks" to fix the economy and that all sections of society will feel the squeeze.
The Daily Express reports that Mr Osborne has "backed strivers" by boosting pensions and squeezing benefits.