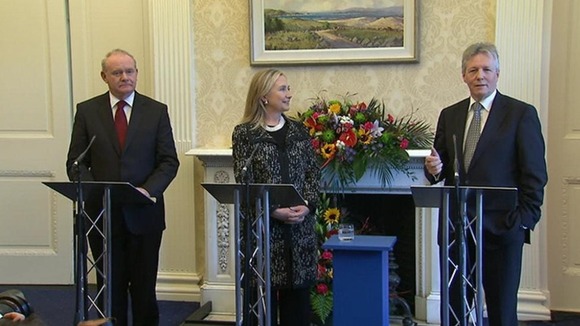 The First Minister of Northern Ireland Peter Robinson praised US Secretary of State Hillary Clinton for her "instrumental" role in the peace process.
He said: "Very often, we will sit down, and somebody will mention someone who has claimed to be instrumental in the peace process, and Martin and I look at each other, and say 'Do you know them?'
"But you are one person who has consistently helped us. You have been a great friend to Northern Ireland."