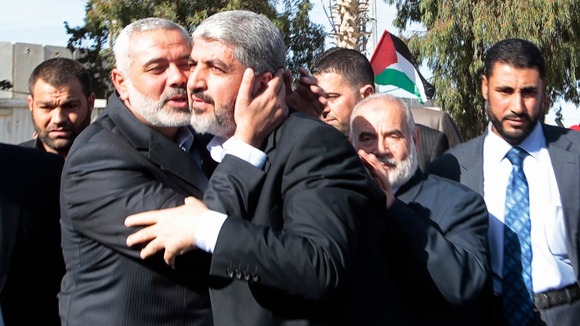 Exiled Hamas leader Khaled Mashaal broke into tears as he arrived in the Gaza Strip for his first-ever visit.
Mashaal, who leads the Islamic militant movement from Qatar, crossed the border, kissed the ground and was greeted by a crowd of Hamas officials. He told the crowd:
"I am back in Gaza because it never left my heart. I have been dreaming of this historic moment my entire life, to come to Gaza. I ask God to give me martyrdom one day on this land."