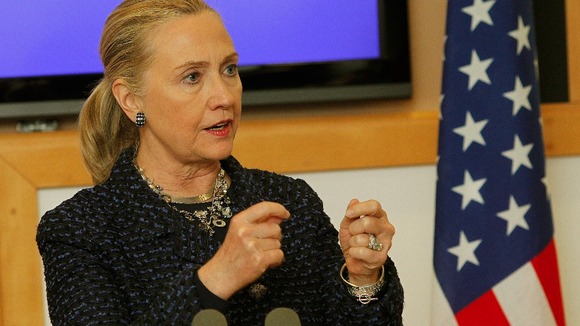 Hillary Clinton will travel to Northern Ireland today for one of her last foreign trips as U.S. Secretary of State, lending support to the country's fragile peace.
Clinton will visit the area, which has been transformed by the 1998 peace agreement, but has recently suffered unionist rioting over the removal of the British flag from Belfast City Hall.
Speaking in Dublin on Thursday, she said: "The lessons learned here in Ireland about how to build peace could be of great use to other peoples and nations.
"There are so many more ties that bind us than divide us, and that is what has motivated me over many years now," she said.
Clinton will also hold talks on the Northern Ireland economy, which is in trouble after house prices fell by over 50 percent since 2007.