Hundreds of loyalists took to the streets in Belfast city centre tonight to protest over flags.
Eyewitnesses said police officers were pelted with stones, bottles and other missiles in Shaftesbury Square.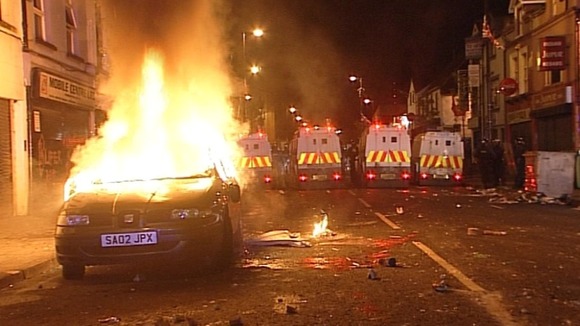 Loyalists opposed to a restriction on the number of days the Union flag can be flown over Belfast City Hall have held protests across Northern Ireland every night this week.
Demonstrations were also held on Friday in Bangor, Co Down, parts of south Belfast, throughout the north of the city and in Enniskillen, Co Fermanagh.
There are plans to hold a major demonstration in Belfast city centre on Saturday - in what should be one of the busiest shopping days of the year.