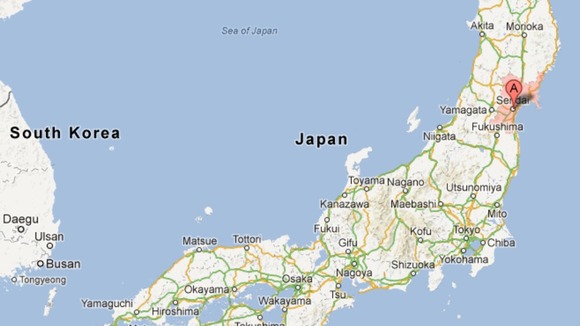 A tsunami warning has been issued for the Miyagi Prefecture, marked in red on the map above.
The same area was hit by a devastating earthquake and tsunami in March 2011.
That quake triggered fuel-rod meltdowns at the Fukushima nuclear plant, causing radiation leakage, contamination of food and water and mass evacuations in the world's worst nuclear crisis since Chernobyl in 1986.