Pakistan President to visit Malala in Birmingham hospital
President of Pakistan Asif Ali Zadari is due to visit Malala Yousafzai in hospital in Birmingham.
Malala has been in the Queen Elizabeth Hospital since 15th October after she was shot by the Taliban earlier that month.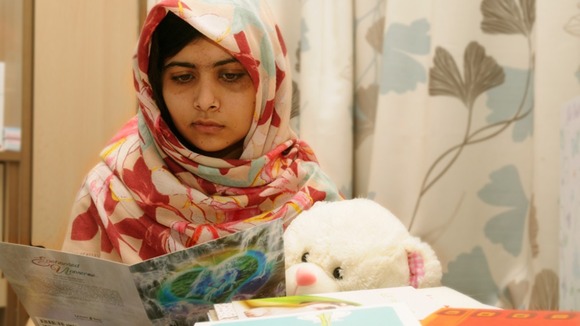 The 14-year-old made a name for herself by speaking out against the Taliban and advocating education for women. She wrote a blog for the BBC's Urdu Service about her experience living in the Swat Valley.
She is was shot in the head and neck after a Taliban militant boarded the school bus she was travelling on in the capital of the Swat Valley region Mingora. Doctors say her injuries are not life-threatening.