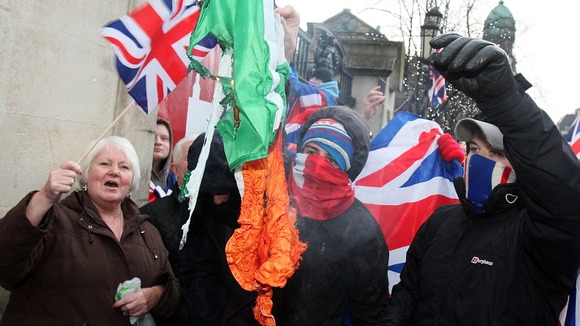 Protesters attempted to burn an Irish tricolour in Belfast city centre for a protest against new restrictions on flying the Union flag.
Some of the protesters covered their faces with scarves and hats as they set the flag alight at the demonstration in front of City Hall.
There was a heavy police presence in the area but the atmosphere was said to be calm and the crowds have already began to disperse.