One bomb device exploded in Belfast close to a patrol car parked near the offices of the East Belfast MP Naomi Long, a member of the non-sectarian Alliance Party who has been warned her life is under threat.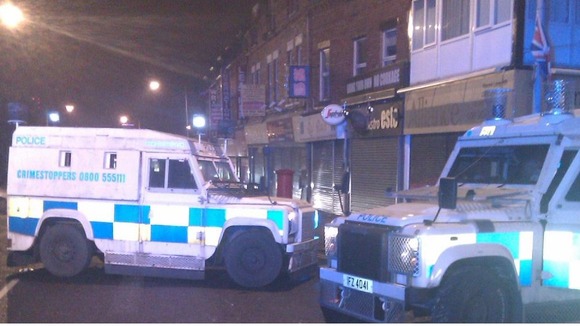 Last week Ms Long was told by police to stay away from her home and her office on the Newtownards Road because of fears for her safety. Constituency offices used by the party were also attacked in Carrickfergus, Co Antrim and Bangor, Co Down.
Today's violence follows a council decision to limit the flying of the Union flag to designated days only. Ms Long's Alliance Party has been blamed by the loyalists for supporting the nationalist SDLP and Sinn Fein in pushing through the vote to lower the flag.