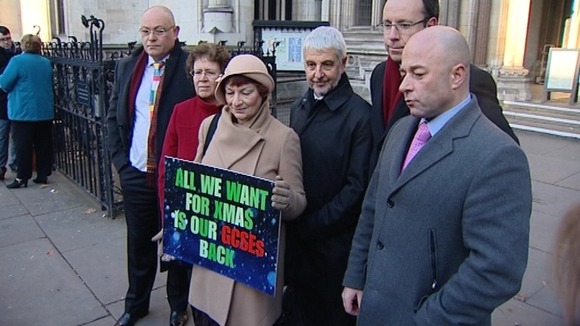 The judicial review hearing is underway at the High court on behalf of thousands of students who it is claimed were downgraded in this summer's English exam.
The lawyer for the schools, teachers and pupils has argued in court that this failure by pupils to achieve grades was not as a result of not "working hard or well", or failing to produce work of the same standard as their peers, who took the exam in January 2012.
But was a result of "illegitimate grade manipulation" because of a "statistical fix".
He argues this was manifestly unfair.