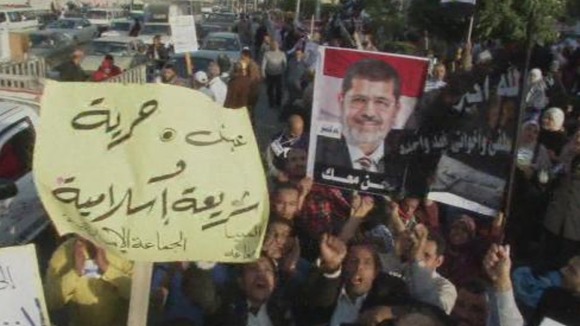 Thousands of opponents and supporters of Egypt's president are staging rival rallies in the nation's capital, four days ahead a nationwide referendum on the new constitution proposed by President Morsi.
The demonstrations got underway just hours after a crowd of masked men set upon opposition protesters staging a sit-in at Tahrir Square, attacking them and their tents with knives and sticks according to security officials.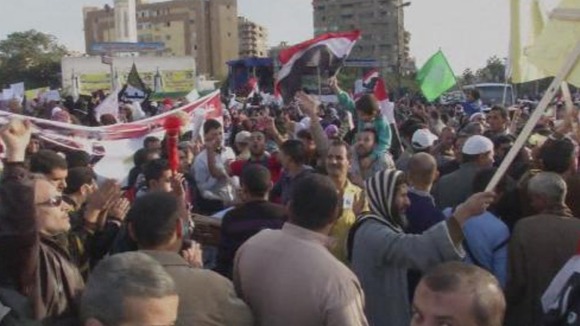 A health ministry spokesman told Egyptian state news agency MENA at least 11 protesters were wounded in the pre-dawn attack.
Despite the ambush opponents of Morsi remain camped out in Tahrir Square this afternoon.