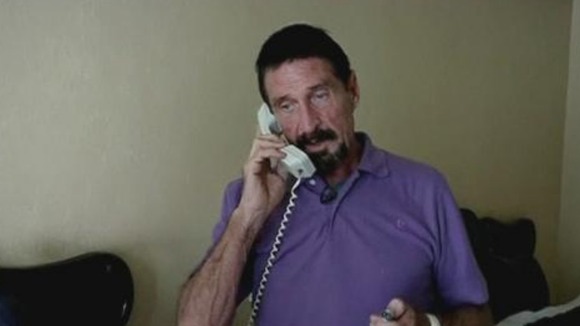 John McAfee will return to America this evening, according to Reuters, after Guatemala said it would deport the millionaire software pioneer.
McAfee's lawyers managed to block an attempt to deport him back to Belize, where he is wanted by police as a "person of interest" in the killing of his neighbour, Gregory Faull.
Guatemala has been holding 67-year-old McAfee since he was arrested last Wednesday for illegally entering the country with his 20-year-old Belizean girlfriend.
Speaking to reporters from Reuters on telephone before leaving for the airport he said:
"I'll be leaving at 3:30pm to Miami. That was the only option I had.
"I can't take a flight that stops in any other country and there are only two flights going to America today."