The long-awaited Spice Girls musical has failed to go down well with the critics after its premiere last night.
The Daily Mirror called the plot "cliched" and the dialogue "leaden", and said that "laughs, from writer [Jennifer] Saunders, are surprisingly few and far between".
"You would think it would be easy to strap the songs of one of the biggest girl groups in recent history to an exuberant story of girl power to create a worldwide money-making machine. But you would be wrong," Alun Palmer wrote.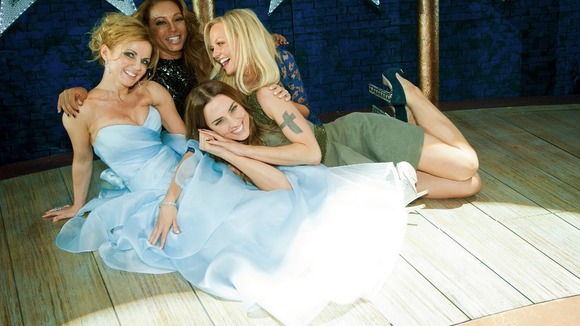 The Independent's Paul Taylor said the show was "lacking in any true original or challenging spark of its own".
The Daily Mail's Quentin Letts was also unimpressed, calling the musical "a prize Christmas turkey".
The Sun's Poppy Cosyns, who said that seeing the Spice Girls at Wembley at the age of eight had been one of her childhood highlights, had some good words.
Writing that the show had "lived up to all the hype", she said, adding that "Saunders has done a great job with the script and the show flows really well."