A man has been jailed for two years for defacing a painting by artist Mark Rothko.
Wlodzimierz Umaniec, 26, also known as Vladimir Umanets, defaced the mural, worth in the region of £5 million to £9 million, at London's Tate Modern gallery on 7th October this year.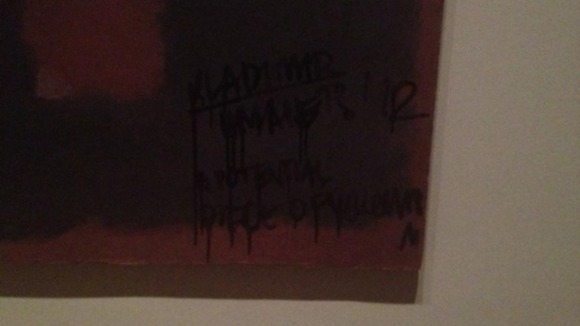 Umaniec, a Polish national living in Worthing, West Sussex, admitted criminal damage to the value of in excess of £5,000 - but estimates suggest the restoration of the painting will cost around £200,000.