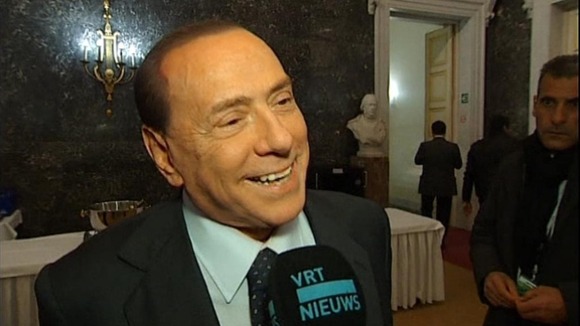 The former Italian prime minister Silvio Berlusconi has said he is willing to be considered as a successor to the outgoing Mario Monti.
Asked by a reporter if he would be a candidate, he replied in French: "If it's necessary, yes!
"If there is...someone who would be available who could put together all the Italians from the moderate centre then I would be happy to not be a candidate in my old age."
When asked if was disappointed he did not have the support of the centre right grouping, the European People's Party, he said: "They support me, absolutely!
"From time to time someone criticises me for certain things, but when they speak to me they agree with me.
"The last couple of days, I read the headlines of all newspapers, including those in the European newspapers, and the verdict was: 'Mr Berlusconi comes back, Europe trembles!'"