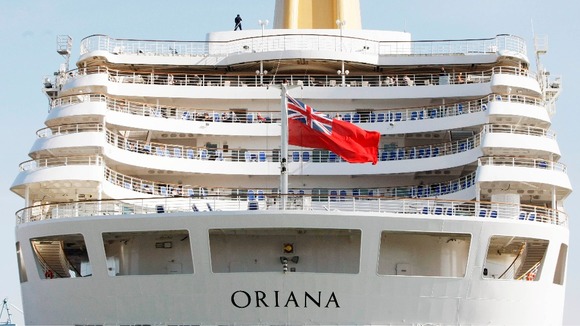 Health measures have been put in place on the cruise ship Oriana to prevent the spread of norovirus.
Suffering passengers have been asked to isolate themselves in their rooms and not leave the boat for day trips.
More than 150 passengers are thought to have contracted the stomach bug, ITV Meridian reports.
A spokeswoman for P&O Cruises said that six people on board have active symptoms today, but she was not able to confirm how many people have been affected in total.
Any medical charges incurred as a direct result of the outbreak will be covered by the company, the spokeswoman confirmed.