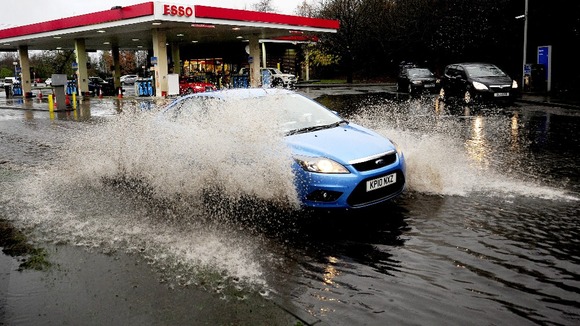 Britain is again on flood alert today as high winds and heavy rainfall begin to sweep in from the South West.
The Environment Agency has warned residents who have recently recovered from last month's widespread flooding to prepare for a combination of heavy rain and storm surges.
13 flood warnings have been issued across the South West and Wales, while a further 47 areas across Scotland, England and Wales have been told to prepare for possible flooding.
Wales will be among the worst hit areas, with the wet weather expected as the Prince of Wales embarks on a one day tour of the country.