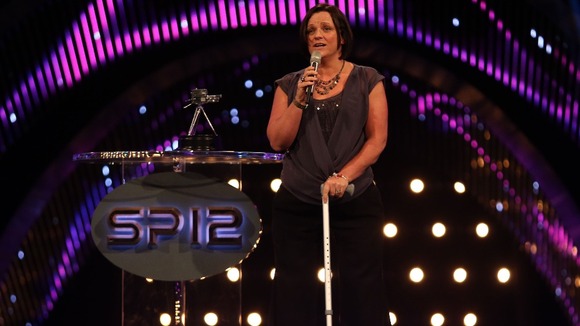 Martine Wright, who lost her legs in the London bombings on July 7, 2005, and competed in the sitting volleyball at the 2012 Paralympics, won the Helen Rollason Award.
This is presented in memory of the BBC presenter who died in 1999 at the age of 43 after suffering from cancer, and is given for outstanding achievement in the face of adversity.
Wright said: "I am absolutely honoured to be here. I count myself lucky to have survived that awful day, and that I've made an incredible journey, the last seven years."
She thanked the emergency services and medical staff who did so much and added that she "will never forget the 52 people that sadly lost their lives, so this is definitely for them as well."