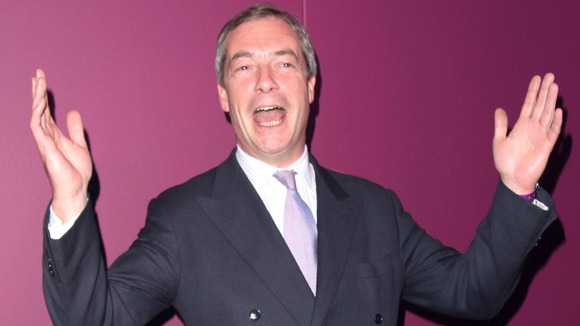 The UK Independence Party has surged to a record poll rating, tipping the Liberal Democrats into fourth place, according to a new poll.
The ComRes poll for The Independent on Sunday and the Sunday Mirror has put Ukip on 14% - six points up since last month and the party's highest ever rating in a ComRes poll.
The poll also put the Conservatives on 28%, down three points and 11 points behind Labour, who are down four on 39%.
Support for the Lib Dems is now at single figures, at 9%.