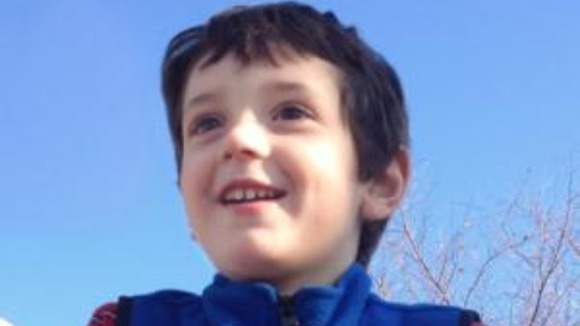 The funeral of six-year-old music lover, Ben Wheeler, will take place in Newtown later today. He was killed along with his classmates during last week's massacre in Sandy Hook elementary school. His parents had left behind stage careers in New York to move to Newtown, after he was born.
His mother Francine told the Newtown Bee:
"Music can happen anywhere. We knew we wanted a piece of lawn, somewhere quiet, somewhere with good schools."
His family described him as an "irrepressibly bright and spirited" boy who was becoming a strong swimmer and loved his lessons. He had recently performed at a piano recital, and was a "devoted fan" of his older brother Nate.
Ben's grandfather, Carmen Lobis, told The Denver Post, he had already wrapped the model subway train he had requested for Christmas.