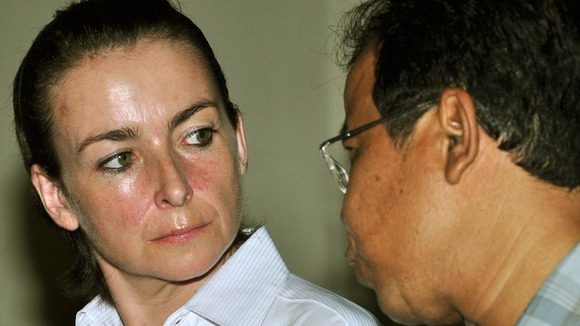 British mother Rachel Dougall has been cleared of being involved in an alleged international drug trafficking ring in Bali, but found guilty of drug possession, and sentenced to one year in prison.
Her lawyer told The Times that as she had already served eight months on jail, he would ask for her to be paroled next month, and sent back to the UK.
Ms Dougall, is one of four Brits accused of attempting to import nearly £1.6 million worth of cocaine on to the island.
She was arrested after police found 25kg of cocaine in a cigarette packet in her house in Tabanan, northwest Bali, during a sting operation.