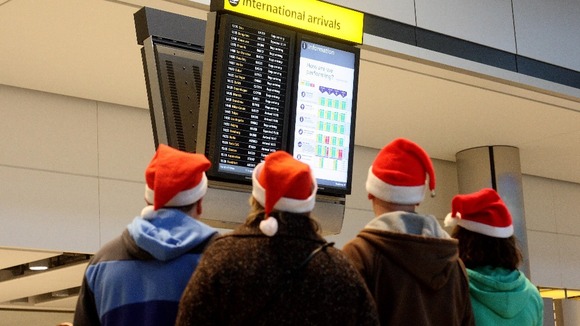 Nearly four million Britons will be heading abroad for the festive period, with those staying at home promised a wet rather than a white Christmas.
Road, rail and aviation will all be under pressure today which is predicted to be the busiest day of the Christmas getaway.
Many of those heading overseas are taking advantage of bumper snow levels at ski resorts.
Travellers seeking winter sun are choosing such destinations as the Canary Islands, Tunisia, Cuba and Mexico.