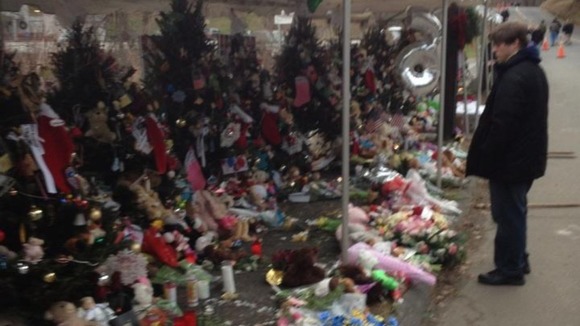 I'm in Newtown, Connecticut where there will be a minute's silence for the victims of the Sandy Hook shooting shortly.
Silence will be held across the United States, in the White House and on many websites.
Many here are wearing green ribbons, in remembrance of the victims. A ribbon is now on the Google homepage as well.
In 20 minutes time churches have been asked to ring their bells 26 times. Once for each victim killed exactly a week ago.