Pope pardons butler for leaking documents to the press
Pope Benedict made a surprise pre-Christmas visit to the jail holding his former butler today and pardoned him for stealing and leaking documents that alleged corruption in the Holy See.
The pope and Paolo Gabriele spent about 15 minutes together before Gabriele was freed and allowed to return to his family in their Vatican apartment, a Vatican spokesman said.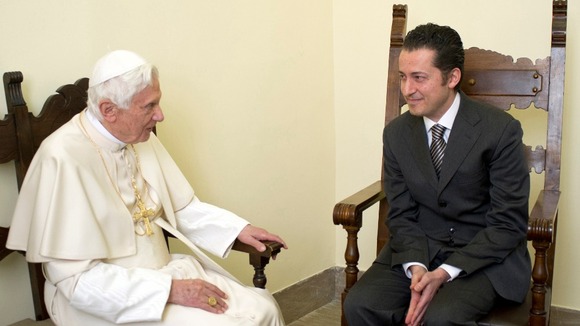 Gabriele was convicted of aggravated theft on Oct. 6 in a case that shone unwelcome publicity on the Vatican and had been serving an 18-month sentence in a jail cell in the city state's police headquarters.
"This was a paternal gesture towards a person with whom the pope shared his daily life for several years," Father Federico Lombardi, a spokesman, said.
"This is a happy ending in this Christmas season," he said.
Gabriele was arrested in May after Vatican police found many documents in his possession that had been stolen from the pope's office.