The CEO of gun lobby the National Rifle Association is today defending his comments after the Sandy Hook shootings. Wayne LaPierre says again gun control "won't work".
Speaking to NBC he says again "the only way to stop a bad guy with a gun is a good guy with a gun".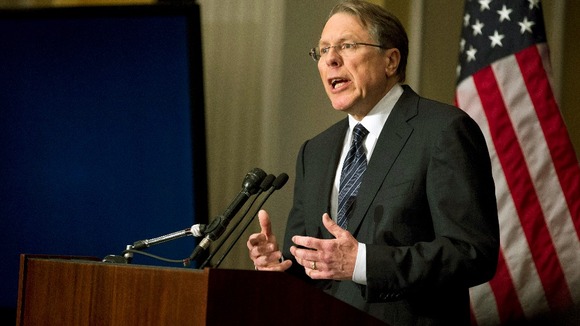 He says banning assault weapons and large magazines would NOT work in reducing mass shootings. The NRA head refuses to say he would support gun control.
So the NRA position is completely unchanged. No support for gun control, no banning assault weapons and no stronger background checks.
Supporters of more gun control says the position of the gun lobby the NRA is extreme and out of touch.