Many shoppers have been carrying four or five bags after the Boxing Day sales. It seems to be borne out of what retailers are saying. One retailer analyst is telling us that spending is up by 21.6 percent today compared to Boxing Day last year.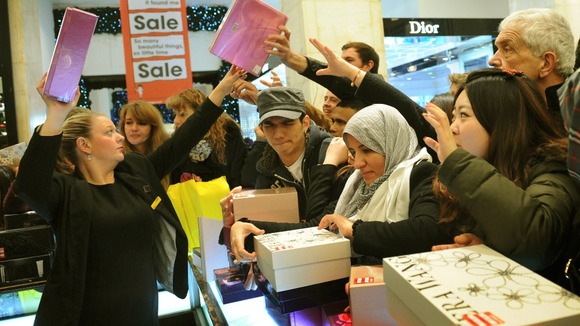 Debenhams is saying perfumes are the biggest sellers. Selfridges have told us that handbags and menswear are flying off the shelves.
And in Cardiff, St David's Shopping Centre is saying that in the past week, it has broken all previous records, both in terms of visitor numbers and retail sales. They are expecting around 150,000 shoppers at the centre today.