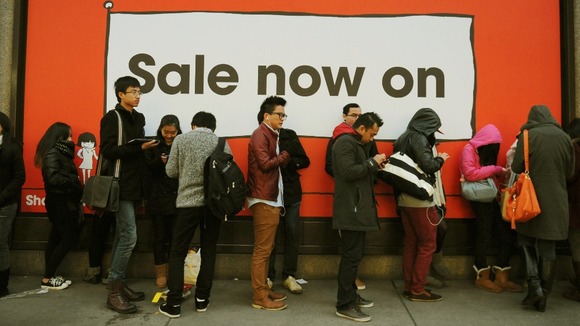 Chinese shoppers have proven to be the top spenders as footfall rose 31.3% from last year in London's West End, with Middle Eastern and Nigerian shoppers also understood to be among the strongest growth nationalities at the tills.
The international shoppers were being greeted by a retail staff who speak more than 22 languages combined, including Mandarin.
Designer handbags and fashion items were said to be among the most popular purchases this year.
Richard Brown, of tax-free shopping experts Global Blue, said: "With average spend per transaction for both Chinese and Middle Eastern shoppers at well over £1,000, their impact will be hugely valuable to this sales season."