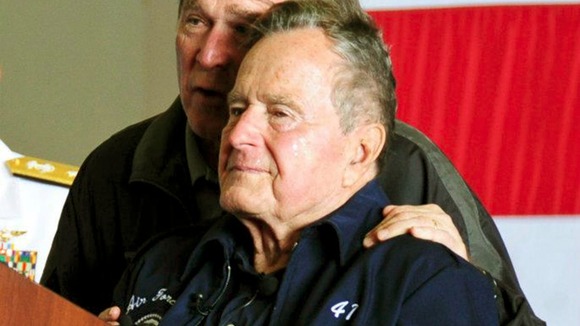 Former US President George HW Bush's fever has worsened with doctors putting him on a liquids-only diet, a spokesman for his hospital in Texas has confirmed.
But Jim McGrath said doctors were "cautiously optimistic" about the course of treatment he is on.
Mr McGrath, who was quoted by the Associated Press, said doctors still do not know what is causing the 88-year-old's "stubborn" fever, despite treating it with Tylenol.
Mr Bush was brought to the Houston hospital for the bronchitis-like cough on November 23.