Egypt's chief prosecutor has ordered an investigation into the leaders of the country's opposition after a lawyer accused them of incitement to overthrow the regime. The official said a judge will investigate the report filed last month accusing Mohammed ElBaradei.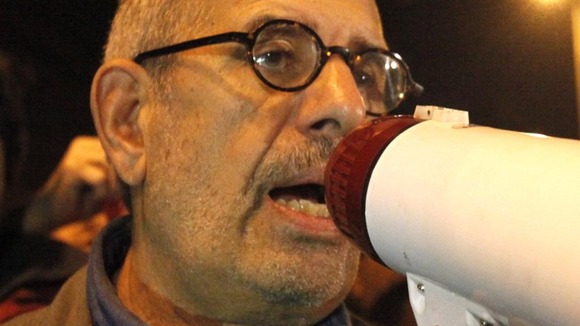 The Nobel Prize laureate and former head of the U.N. nuclear agency, is accused along with Amr Moussa, former foreign minister and Hamdeen Sabahi, a former presidential candidate, of inciting the overthrow of Egypt's first elected president, Mohammed Morsi.
The accusations were filed by a lawyer during a political crisis over a series of presidential decrees that granted Morsi and the committee drafting the disputed constitution immunity from judicial oversight, in which he signed yesterday.