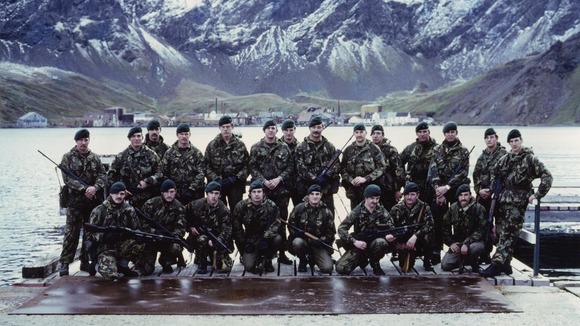 This photograph showing British marines deployed in Grytviken, South Georgia near the Falkland Islands has been released by the National Archive under the 30-year-rule.
Other documents released reveal that the Americans wanted to inform the Argentinians that UK troops would be landing on South Georgia as part of its diplomatic peacekeeping mission.
The British ambassador to Washington, Sir Nicholas Henderson, succeeded in talking the Americans out of it.