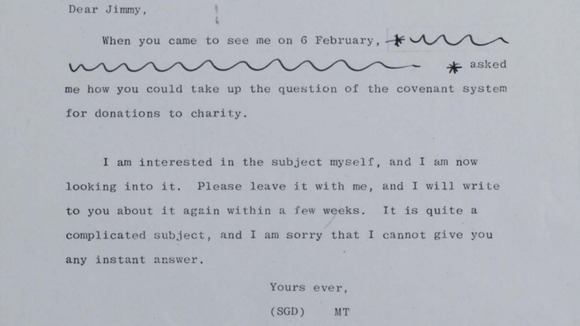 Some details of letter correspondence between former Prime Minister Margaret Thatcher and DJ Jimmy Savile have been censored, as files reveal information about their connection for the first time.
The National Archives has confirmed the information in the documents was deleted under Freedom of Information (FOI) exemptions covering 'personal information' and 'information provided in confidence'.
The two extracts exempt under the act are a telephone message from Jimmy Savile and an undated letter from the former DJ to the Prime Minister.
Both extracts were made exempt on October 11th 2012, seven days after ITV's documentary about the star aired on October 4th.