Documents released by the National Archives under the 30-year-rule reveal that Margaret Thatcher's Attorney General, Sir Michael Havers, devised an elaborate plan to deceive Argentinian arms buyers in the run-up to the Falklands war.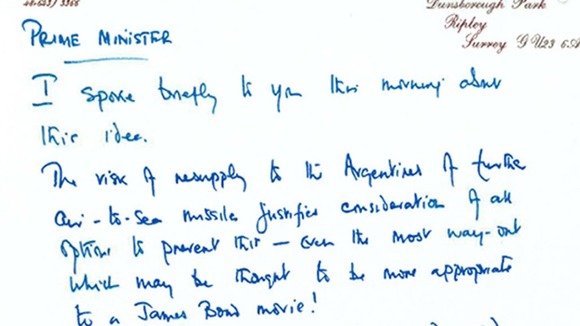 Havers came up with the ploy in league with a friend in the air freight business in June 1982.
In a letter to Prime Minister Thatcher, he admitted himself that the idea was "more appropriate to a James Bond movie!"
The ploy involved approaching potential arms exporters with the offer of providing a freight service, and then redirecting the weapons to a safe location.