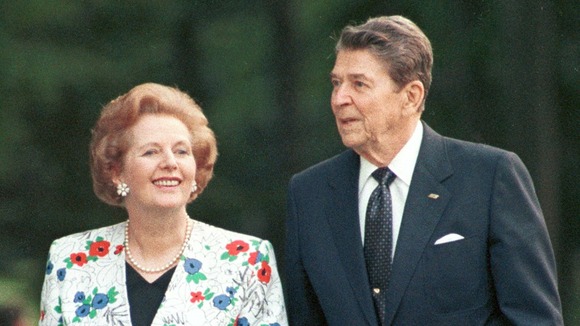 US President Ronald Reagan issued a last-ditch appeal to Margaret Thatcher to abandon her campaign to retake the Falklands and to hand over the islands to international peacekeepers, according to official documents made public today.
Files released by the National Archives under the 30-year-rule show that Mr Reagan called the Prime Minister on 31 May 1982 as British troops were closing in on final victory.
"The best chance for peace was before complete Argentine humiliation," he told her, and urged her "to hand over the Queen's islands to a contact group".
Mrs Thatcher replied that she would not consider a ceasefire before the Argentinians withdrew from the Falklands.