The Environment Agency has reduced the number of flood alerts across England and Wales to 214 as more heavy rain is forecast over the weekend.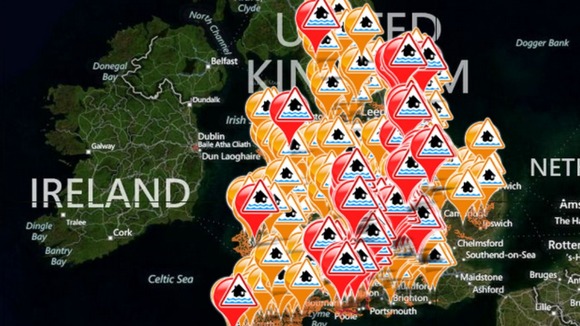 There are currently 79 flood warnings in place, with the Southeast and the Midlands hardest hit.
Click here to visit the agency's live flood warning map and see if your area is on alert.