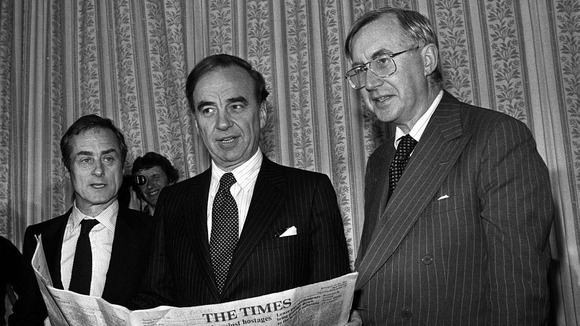 The former editor of The Times, William Rees-Mogg, has died at the age of 84 following a short illness, the newspaper has announced.
Lord Rees-Mogg edited the paper from January 1967 up until March 1981, when Rupert Murdoch completed his purchase of The Times and The Sunday Times titles.
His younger son, Conservative MP Jacob Rees-Mogg, said his father, who also chaired the Arts Council and vice-chaired the BBC during his distinguished career, had been diagnosed in recent weeks with inoperable oesophageal cancer.