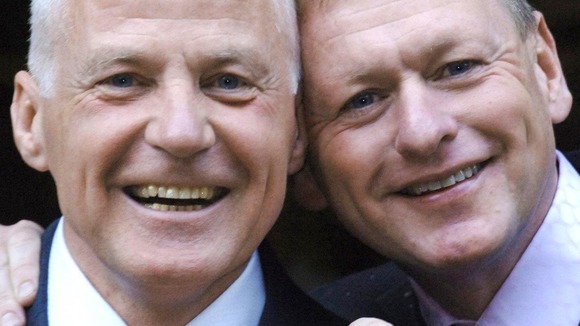 Gay rights activist and actor-turned-politician Michael Cashman was awarded a CBE in today's New Year's Honours.
Cashman, 62, is probably best-known for delivering the first gay kiss on British prime-time TV, sparking record numbers of complaints but also many plaudits when his character Colin Russell pecked lover Barry Clark on the forehead in a 1987 episode of EastEnders.
Colin was the first homosexual character in the BBC soap, and his introduction caused huge controversy at a time when gay people were largely represented as camp figures of fun on TV.