The average season ticket increase of 4.2%, which takes effect on Wednesday, is the 10th above-inflation increase in a row and a campaign group claims the increases come at a time of "no perceptible improvement in services."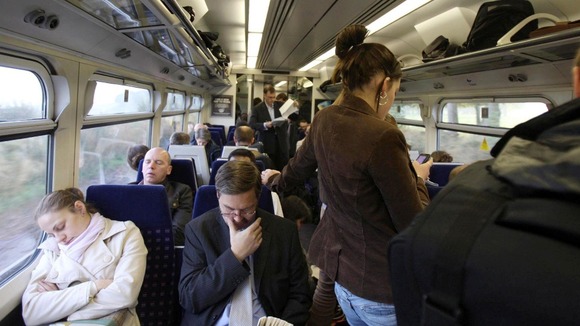 The Association of Train Operating Companies (Atoc) has said that the overall average rise, including non-season tickets, will be 3.9% on Wednesday, with some fares not going up as much as this.
But with some non-season-ticket unregulated fares allowed to be increased by an unlimited amount, Railfuture said that some fares could be going up by around 11% or 12%.
Railfuture spokesman Bruce Williamson said: "Yet again, rail fares go up with no perceptible improvement in service.
"Over the last 10 years, fares have increased by more than 50% - much more than people's incomes."